Presentation
" The experience of meeting Emmanuel Legeard has been a huge stroke of luck in the adjustment of my strength training strategies since I prepared Werner Gunthor for the Olympic Games, over 20 years ago, and for the preparation of Valerie Adams, the current World champion and multiple Olympic gold medalist in the shot put. Actually, the only modifications I have ever made to the theory and methodology of my training for maximal strength gains were to introduce his protocols, especially the 3/7, which led to a substantial and fortunate reduction in training volume. His methods translate into a considerable gain in time and efficiency, and thus must be regarded as a major contribution in terms of elite sports training and global sports success, as it helps free up time for specialized event training! Thank you, Emmanuel! "
Jean-Pierre Egger, former director of education for elite coaching at the Swiss Federal Institute of Sports Magglingen, coach of World-record holder Werner Gunthor and Olympic two-time gold medalist Valerie Adams.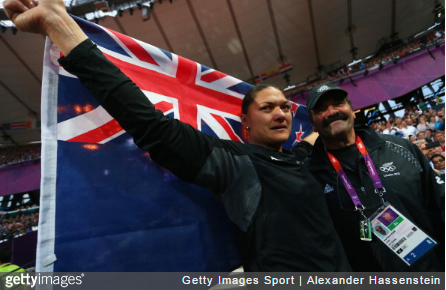 " The scientific truths Emmanuel Legeard has been bringing to light for years often challenge the current theoretical and methodological framework, but also rehabilitate and successfully revive a few principles empirically discovered by some of the early pioneers of strength training. His scientific research brings him to regularly confront a number of questionable characters whose goal is clearly not to disseminate information, but to prolong their pathetic reign by controlling people through a highly-organized and continued engineering of ignorance. (...) Still, thanks to the well-known power of his intellect, Emmanuel Legeard manages to continue his relentless fight against the surrounding idiocracy with the will to foster reflection, knowledge and excellence... "
Marc Vouillot, chief educator in charge of the strength and conditioning coaches at the Centers of Physical Education and Sports of the Academies of Bordeaux and Montpellier. Former French national powerlifting team coach, coach of the American powerlifting World champion Sarah Robertson and of Jean-Pierre Brulois, Super Heavyweight World champion of the International Powerlifting Federation.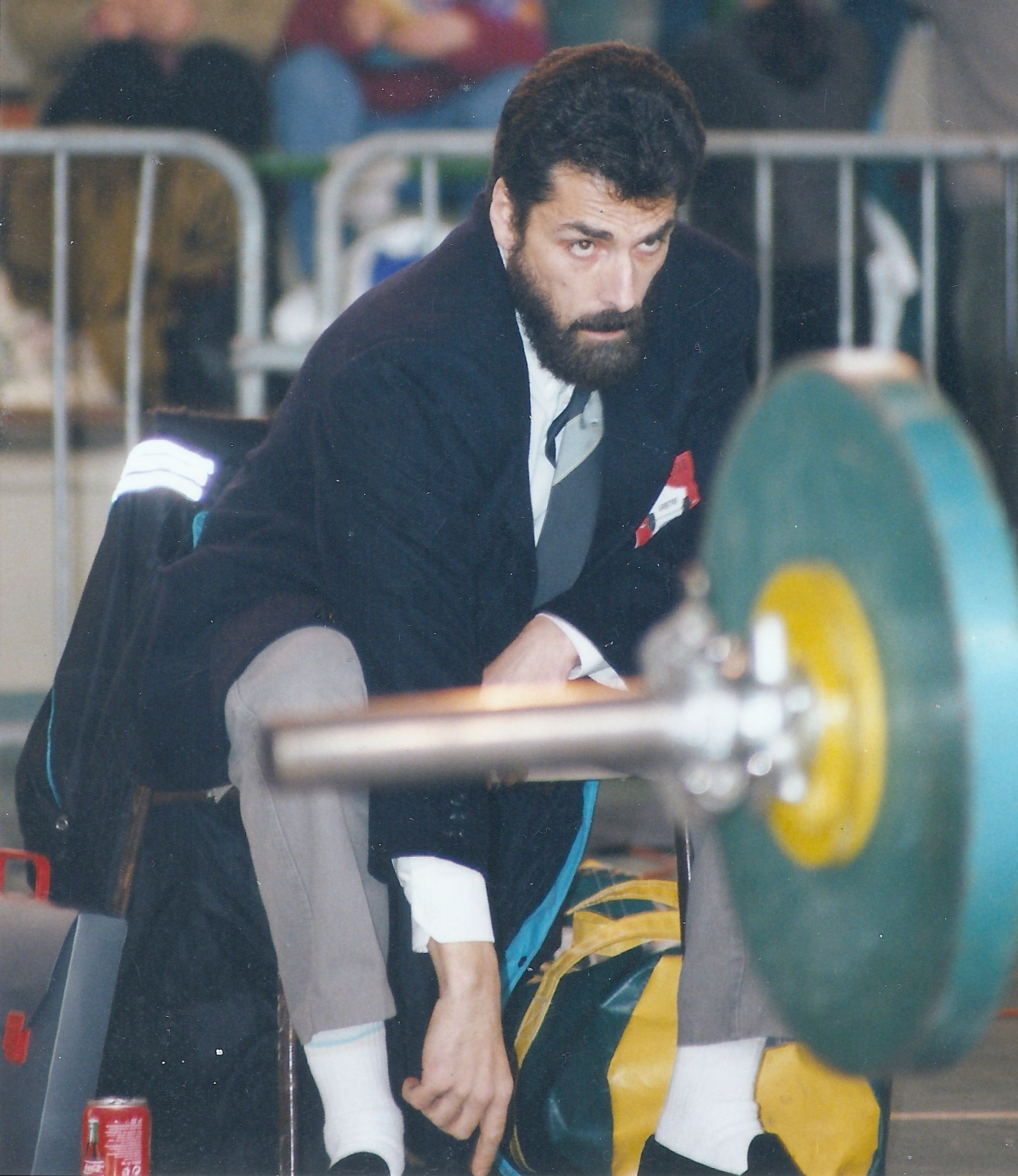 " Emmanuel Legeard has written a genial book thanks to the splendid anatomical drawings, very accurate tables and to the text work which is remarkably exhaustive, while being very well written and an easy read at the same time.
Jean Texier, Le Monde du muscle, Muscle magazine, and French 'legend of physical culture' (Ben Weider).
" I have read (Emmanuel Legeard's) book quite a few times and every time I re-read it I find something more in it. "
Christophe Broutin, Elite Judo Fighter, Drug-Free World Powerlifting Champion.
About
General Education
In 2001, Emmanuel Legeard was awarded his doctorate with highest honors from the prestigious Sorbonne University in Paris, France. The Presses Universitaires de Lille immediately published his thesis.
Trainer
While in Canada, Emmanuel Legeard took the CSCS examination at the renowned Concordia University in Montreal, Quebec, and thus became the first French trainer to be certified with distinction by the NSCA. His name was since placed on the Strength and Conditioning Honor Roll. The preconditions and conditions to get certified by the NSCA are extremely selective (and tougher than any French curriculum of the same kind)
" Within the United States and Canada: To be eligible to take the CSCS examination, candidates must hold at least a bachelor's degree or currently be enrolled as a college senior from an institution that is accredited by one of the six regional accrediting associations: Middle States Commission on High Education, Commission on Institutions of Higher Education (CIHE) of the New England Association of Schools, North Central Association of Colleges and Schools, Northwest Commission on Colleges and Universities, Western Association of Schools and Colleges, Southern Association of Colleges and Schools. Outside the United States and Canada: Candidates must hold at least a bachelor's degree as defined by the United States educational system or currently be enrolled as a college senior in a college/university recognized by the ministry of education in that particular country, as a degree-granting institution on the same level as other universities recognized with campuses in that country [most American universities will only accept a bachelor's degree as the equivalent of a "maitrise" four-year degree ]. "
Sports Nutritionist
Emmanuel Legeard was the first French trainer to be awarded the certification from the International Society of Sports Nutrition at the University of Geneva, which he passed under the supervision of Doctor Ivano Marchi. The conditions are even tougher than those required for passing the CSCS examination:
What are the requirements to be eligible to take the CISSN examination? You have a 4-year undergraduate degree in exercise science, kinesiology, physical education, nutrition, biology, or related biological science. [Dr. Dana Houser, MD, CISSN: " The CISSN examination has a passing rate under 50% and is a more challenging exam than even the CSCS, so it is pretty big."]
Performance Nutrition
Emmanuel Legeard was the first French trainer and nutritionist to be awarded the title of Sports Performance Nutrition Specialist delivered by the International Sports Sciences Association, a respectable North American institution of higher education recognized by the U.S. federal Department of Education.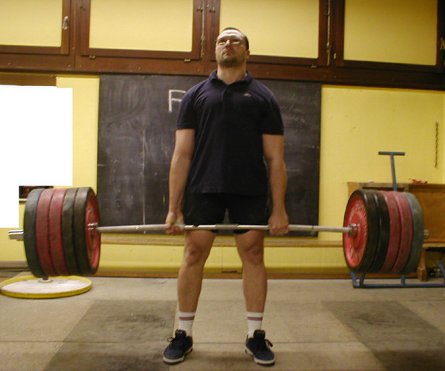 Methods
Emmanuel Legeard is the originator of a number of new principles, concepts and methods, among which: the principle of diminishing returns (or 25 rep-rule), the principle of incremental condensation, the phylogenetic principle of activation, the startreact training, the skeletto-fusimotor training, the 3/7, the D.A.P.E., etc. Some of these methods are explained in the section 'Interviews'.
A few of these concepts, principles and methods have become famous due to the successes of Olympic champions like Valerie Adams, and for having been discussed in many places since, like the U.S. Olympic Training Center in Colorado Springs, the National Institute of Sport and Physical Education (Institut National du Sport et de l'Education Physique) in Paris, France, and various universities (University of Bordeaux, University of Nantes, University of Montpellier, University of Paris, Vrije Universiteit Brussel, Eidgenossische Hochschule fur Sport Magglingen, etc.)
Associations
National Strength and Conditioning Association (†)
International Sports Sciences Association (†)
International Society of Sports Nutrition (†)